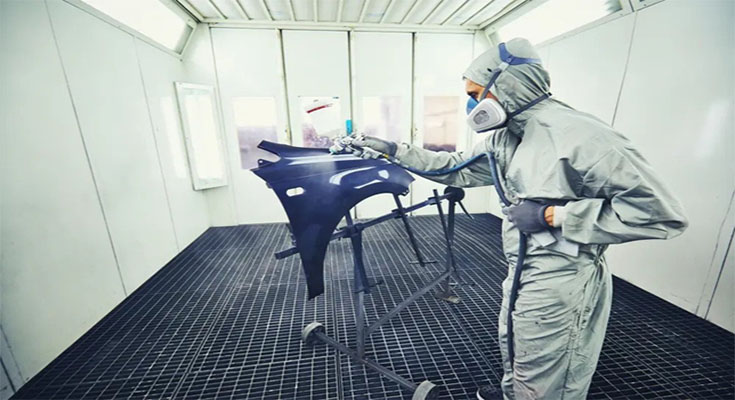 There are a variety of paint booth types available today, each designed for different industrial painting tasks, painting surfaces, and working conditions. This article will discuss the main differences between paint booth types, give you tips on which paint booth to choose, and help you make an informed decision about which paint booth is the right one for your painting project. Read on to learn more about the different paint booth types available and discover the best paint booth for your industrial painting project. 
Why do you need an Industrial Paint booth?
A paint booth is used to provide a controlled environment for painting finished, assembled products. This includes everything from cars, to boats, to trains and more. Paint booths protect your workers from breathing in paint fumes and other harmful substances like lead. They also help protect the finish of your product by reducing dusting and overspray onto nearby surfaces. There are many reasons for investing in an industrial paint booth. The main reason for investing in a paint booth is that it provides a safe place for employees to work. It prevents them from inhaling harmful fumes and also reduces dusting and overspray onto nearby surfaces. Paint booths also prevent the finished product from getting dirty or scratched during the painting process. Paints tend to be messy so it's easy for them to get into places you don't want them to like on the floor or on other pieces of equipment that would compromise their quality. Paint booths will still allow some overspray but they are much better at containing than not using one at all.
Downdraft booth
A downdraft paint booth features a blower that forces the overspray out of the booths and into a filter bag. This type of paint booth is best for long periods of …
Understanding Industrial Paint Booth Types What's The Difference

Read More