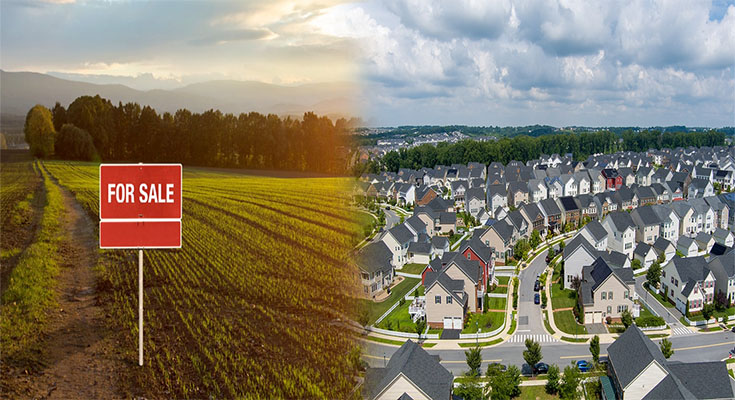 What is the difference between investing in land and real estate development?
When it comes to investing in land or real estate development, most people might get confused a little bit due to its similarity. Now we will explain to you what the differences are between these two terms.
Investing in land happens when you want to become an investor in the land. It refers to the time when you purchase and own land as part of your property portfolio. Moreover, you made a profit by buying it and then keeping it until you sell it at a higher price. When you become a land investor, you will still have some time to operate your other business or even work a full-time job. Since you don't need to spend hours maintaining your properties like when you develop them. If you are a land investor and just keep it until its price increases and sell it later, the amount of profit might not be as high as when you develop real estate.
As for investing in real estate development, you will become a real estate developer rather than just an investor. It happens when you buy a property such as land that has nothing but you add more capital in developing this land into any kind of property that will help you gain profit or income later. For example, you buy forest land and then you use your additional money to develop that area into a resort or you build community houses for selling to other buyers. In short, when you invest your money in developing real estate you will build your property from scratch with the intention to sell it later for a high profit. But you need to be aware that if you want to become a real …
Pros and Cons of Investing in Land and Real Estate Development

Read More