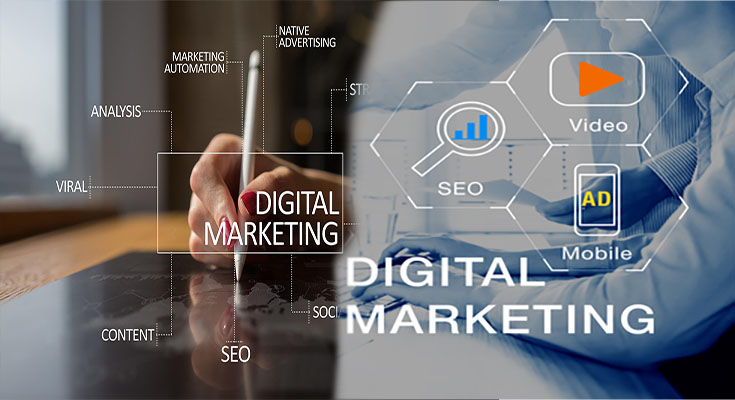 Digital marketing strategies involve the use of online platforms and content, which are widely available to consumers. While traditional marketing remains a significant aspect of doing business in the United States, no organization can ignore the growing power of this medium. Using content, media, and platforms available on the internet, a digital marketing strategy can be a great support for short and long-term goals. Implementing a digital marketing strategy requires a plan and tactics to implement it.
Content marketing
A digital marketing strategy based on content is no longer new. In fact, 81 percent of marketers consider it to be their core strategy. According to a report from Semrush, 82 percent of companies rely on content marketing as their main distribution channel, with just 10 percent stating that they don't use it at all. Regardless of the type of content, it is crucial to provide useful, high-quality information to your target audience. Remember that customers go through three stages before making a purchase: awareness, consideration, and commitment.
SEO
If you're looking for more traffic, you should consider SEO as part of your digital marketing strategy. This strategy will help your website gain more visibility and traffic from Google and other search engines. SEO can be performed on both the organic and paid side, depending on the goals of your business. It's important to focus on high-quality content and make sure it delivers real value to your users. Otherwise, you could risk getting penalized by Google.
Email marketing
The most important element of email marketing as a digital-marketing strategy is segmentation. Segmenting your subscriber list helps you deliver personalized messages that engage your audience and drive sales. Using behavior-based segmentation, you can customize content for each segment. For example, a welcome series may be more appealing to new subscribers than an …
Implementing a Digital Marketing Strategy

Read More